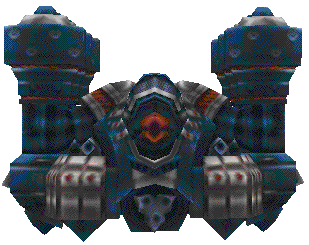 BGH251F2


The BGH251F2 is the latest in a long line of MRVs,
better known to many as "tanks".
The 251F2 is faster and more manoeuvrable than any previous medal. This version includes the regular Beam Cannon and chain gun artillery also. The latest version also has much improved defences, with reinforced armour plating, and now a finalised version of the magical defence system (GMDS), hence the large pods, in evidence. As usual, they are offered status magic, which can be used by the operator or any of the other two technicians on board. "Ironclad", as it is known, is sure to be one of the dominating designs of the series.